History in Iceland
2018
Alipay and WeChat Pay payment and marketing solution for Chinese tourists set up in co-operation with Central Pay.
2017
The opening of Loksins Bar Reykjavik and Mathús in the new addition to Keflavik Airport.
2016
Loksins Bar runner-up at the 2016 FAB Awards (Airport Food and Beverage Conference and Awards) in the category "Airport Bar of the Year".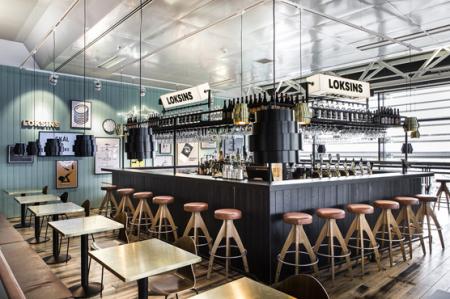 2015
The opening of Mathús, a family friendly restaurant and Nord restaurant that both emphasize Icelandic and Scandinavian food.
The Launch of Café Segafredo, Loksins Bar, focusing on Icelandic beer, and Pure Food Hall, offering Icelandic delicatessen and other gourmet products.
2014
Lagardère Travel Retail joins NQ, an Icelandic Food & Beverages operator present in Keflavik International Airport. The new company, under the name of Lagardère Travel Retail Iceland, awarded a major Food & Beverages concession in the new departure lounge at Keflavik Airport.